All unit costs and calculations correct at the time of publication.
Quiz: are you wasting money on home energy?
It's all too easy to waste energy - and money - in the home.
Find out how good a grip you have on your home energy use by taking our super-simple quiz.
1. Do you turn off devices and appliances when they're not in use?
No, why bother?
Sometimes, but I often forget
Yes, I'm a badged-up phantom (load) slayer, and no one gets away with leaving a plug on unnecessarily in my home
Read more about the so-called phantom load here.
2. Are your lights energy efficient?
LEDs cost a fortune. Nothing but good old incandescent bulbs in my house
We have the odd energy-efficient bulb. When they go, we replace them with LEDs and we'll get there eventually
Without a doubt. LEDs rule in my house
Read more about LEDs and energy efficient lighting here.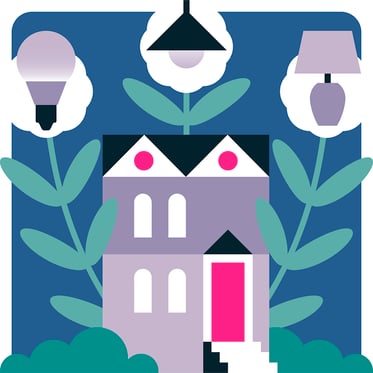 3. How energy efficient is your home?
I haven't got a clue
Not bad. Double-glazing, draught-proofing, insulated pipes; we've got most of it. But there's room for improvement
Triple glazing, heat pump or equivalent, it's a veritable Passivhaus
Read about energy efficiency in older homes and some energy mythbusters.
4. What sort of car do you drive?
What's that got to do with home energy? One you fill up at the pump - you won't catch me silently cruising the streets
It's a standard gas-guzzler. But I've been enviously eyeing up my neighbour's Tesla
Why, a fully-fledged EV of course. Complete with solar panels, home battery and agile tariff. Viva la smart energy revolution!
Read about how an EV fits into home energy efficiency.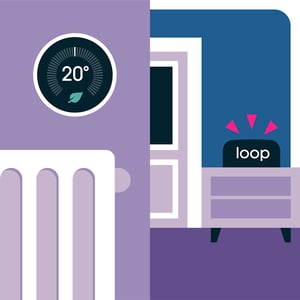 5. Do you use tech to control or monitor your energy use?
Does a thermostat count?
I've made a start and have had a smart meter installed
Loop, smart thermostat, smart radiator controls... you name it, I've got it or it's on my wish-list
Read about the benefits of Loop versus smart meters and smart heating controls.
6. Have you switched to a cheaper energy tariff?
Not for ages. It's too much hassle
Yes, I did a while back. I'm fairly confident I'm not getting totally ripped off
Have I ever. I regularly switch to ensure I'm not spending more than I need to, and I'm at least aware of some of the more sophisticated tariff options
Read about the benefits of switching supplier and the different tariffs available.
The results
How did you fare?
Mostly As: ENERGY TORTOISE
If you got mostly As, then there's an awful lot you can do to reduce your energy use at home. There are plenty of low-hanging fruit available to you: you can make some easy savings by reducing your phantom load, swapping your lightbulbs for LEDs and switching to a cheaper energy tariff. Making changes to any of these will help you reduce your environmental footprint too.
Mostly Bs: ASPIRING ENERGY HERO
It's hard to really take control of your energy use, but you're on the right track. Just think how much more you could save if you started turning some more of those Bs into Cs, whilst improving your eco-creds at the same time.
Mostly Cs: ENERGY HERO
Top of the class. You are in control of your household energy use, and are likely to be benefiting from more palatable bills as a result, all the while minimising your impact on the environment. Bravo.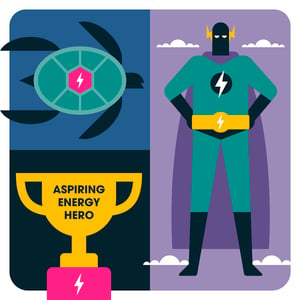 • • •
With Loop, you can find out how you use electricity, then make smart decisions about using less - click here to find out more. We have a risk-free, no-quibble, money-back guarantee as standard, so what's to lose...apart from some £££ from your bills and some weight from your carbon footprint?
Subscribe
to our regular newsletter below to become part of the Loop community, and receive regular updates to help you make smart decisions about using less energy.