All unit costs and calculations correct at the time of publication.
Freebies to help you be more energy efficient
Creating a more energy efficient home needn't cost a fortune. In fact, there are plenty of freebies for the taking if you know where to look.
Here are some of the energy-saving offers, grants and freebies currently available.
Insulation
Insulating and draught-proofing your home will make it warmer, cosier and cheaper to run. And best of all, you can do at least some of it without spending a penny, as some energy suppliers offer free insulation - see this helpful guide from Which? for more details.
If you're unsure about the overall costs and savings of insulating your home, then our guide explains all.
Green Homes Grant and Energy Company Obligation (ECO)
The Green Homes Grant is a voucher scheme to help cover the cost of making energy efficient improvements to homes in England.
Improvements could range from insulating your home to reduce your energy use – and the size of your energy bills along with it – to installing low-carbon heating to cut your home's impact on the environment.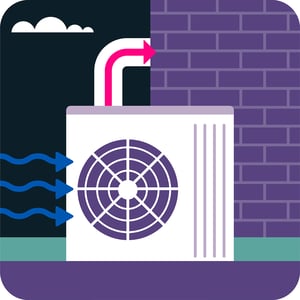 Time is short. You must apply for the voucher and ensure improvements are completed by 31 March 2021. See our guide to Green Home Grants for more details.
There's more government help available in the form of the Energy Company Obligation (ECO), which supports energy efficiency improvements in low income and vulnerable households. Most of the support is focused on cavity wall insulation and loft insulation, but sometimes help is available for replacing an inefficient boiler or other heating system.
Smart meters
Gas and electricity suppliers are on a mission to provide and fit smart meters for everyone in Britain - at no extra upfront cost for households.
We've written before about the pros and cons of smart meters, so before you agree to having one installed, find out whether it would be right for you.
Water-saving freebies
According to Energy Saving Trust, more than a quarter (about 28%) of a typical household's heating bill - or an average of about £215 a year - is from heating water.
So, it's worth trying to use less and cutting down on your bills. Depending on where you live, you might be able to get some free gadgets to help you do so: some water suppliers, such as United Utilities, provide water-saving freebies. These might include efficient showerheads or shower timers, so you don't find yourself taking epic showers as you stand there day-dreaming.
Simply input your postcode into the Save Water Save Money website to see if your local water company is offering any freebies.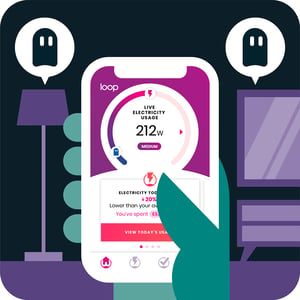 Loop
With Loop, you can find out how you use electricity in your home, then make smart decisions about using less. You can:
Try Loop risk free for 45 days with our no quibbles, money-back guarantee and see what you think.
Time, not money
There are plenty of other ways to save energy at home, which require time and knowledge rather than money.
For example, you could go round your house and turn off devices and appliances that don't need to be left on (not to mention the lights).
Or you could get into better habits, such as shutting the curtains in the evening to keep the warmth and cold out. Read our 10 energy saving tips you might not have thought of, many of which don't involve shelling out any money.
It's amazing what you can achieve without ever putting your hand in your pocket.
• • •
With Loop, you can find out how you use electricity, then make smart decisions about using less - click here to find out more. We have a risk-free, no-quibble, money-back guarantee as standard, so what's to lose...apart from some £££ from your bills and some weight from your carbon footprint?
Subscribe
to our regular newsletter below to become part of the Loop community, and receive regular updates to help you make smart decisions about using less energy.