All unit costs and calculations correct at the time of publication.
Green Homes Grant: how it works and why you should act now
The government has launched a new scheme to help pay towards home energy efficiency improvements, but it's not going to last for long and anyone wishing to take advantage of it needs to get moving.
---
NB: Information in this article was correct at the time of publishing (11/09/20). The Green Homes Grant scheme is now closed to new applications.
So here is everything you need to know about the Green Homes Grant.
What is the Green Homes Grant?
The Green Homes Grant is a voucher scheme to help cover the cost of making energy efficient improvements to homes in England.
Chancellor Rishi Sunak announced the £2 billion fund for green home upgrades in his economic statement in July.
Improvements could range from insulating your home to reduce your energy use – and the size of your energy bills along with it – to installing low-carbon heating to cut your home's impact on the environment.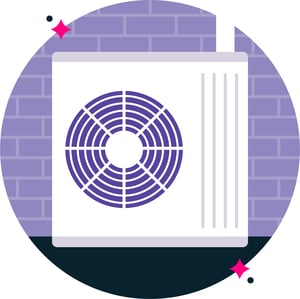 What's the rush?
There will only be a short window of time – just six months – to apply for a voucher and have improvements done and dusted.
First, you'll need to find out what improvements can be made to your home and obtain quotes from certified tradespeople, who can be found in your area on the government's Simple Energy Advice (SEA) website.
You can then apply for the voucher from the end of September 2020.

UPDATE November 2020: The deadline for redeeming the voucher and ensuring improvements are completed has been extended by a year to 31 March 2022 following the announcement of the Government's Ten Point Plan in November 2020.
Although the deadlines have been extended, it would still be advisable to look into this as soon as possible as it's likely the funding will be provided on a first-come-first-served basis.
Who qualifies and who doesn't?
To apply for the voucher, you must either own your home or be a private or social landlord. Crucially, your property must be in England. This scheme isn't available elsewhere in the UK.
Exclusions include new-build properties that haven't previously been occupied and homeowners who have received a grant as part of the Local Authority Delivery Scheme.
There are also existing grants and subsidies that affect whether or not you can qualify for a Green Homes Grant. For example, you will not be able to claim a voucher towards the cost of a measure which has received Energy Company Obligation (ECO) funding. You can however claim both ECO funding and Green Homes Grant vouchers, providing they are each for different measures.
How much financial help can I get?
The Green Homes Grant voucher covers two-thirds of the cost of energy efficiency or low carbon heating improvements to your home, up to a maximum value of £5,000.
However, it's not quite as simple as that. Only certain improvements qualify for the aid, and these are split into 'primary' and 'secondary' measures. The voucher must be used to install at least one primary measure - see below for what these include.
Then, the amount you get towards the cost of secondary measures can't be more than the amount you get for primary measures. So, if, for example, you install cavity wall insulation, which is a 'primary measure', and you get a voucher worth £400 towards the work, then you can only get a maximum of £400 more for secondary measures.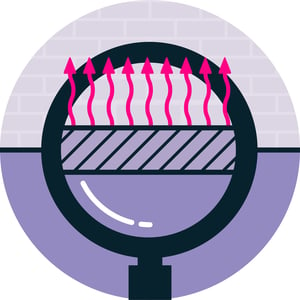 If you are on a low income and receive certain benefits, you can receive a voucher covering all of the cost of the improvements up to a maximum value of £10,000.
What improvements and changes are covered by the vouchers?
The primary measures include various types of insulation:
solid wall
under floor
cavity wall
loft
flat roof
room in roof
insulating a park home
Primary measures also include low carbon heating improvements:
air or ground source heat pumps
solar thermal (liquid filled flat plate or evacuated tube collectors)
biomass boilers
You can also use the voucher to top up existing measures you have in your home, such as to add additional loft insulation up to the recommended level.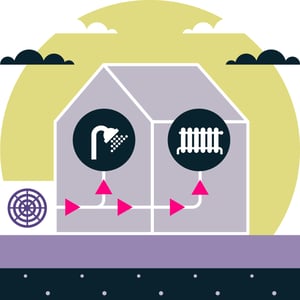 If you install at least one primary measure, your voucher can be used to help cover the cost of any of the following secondary measures:
draught proofing
double/triple glazing (where replacing single glazed windows)
secondary glazing (in addition to single glazing)
external energy efficient doors (replacing single glazed or solid doors installed Before 2002)
hot water tank thermostats and insulation
What can't the voucher be used for?
You can't use the voucher for the following:
to help pay for works that were carried out prior to the voucher being issued
to replace insulation or low carbon heating measures that are already installed in your home
for building a new extension or conversion to your home
for insulating a conservatory with no fixed heating
for installing a new fossil fuel boiler (such as gas, oil or LPG boilers)
for having solar photovoltaic (PV) panels installed (according to Which?)
replacing existing double glazing; the vouchers can only be used for double glazing to replace single glazing
How do I apply?
The government has created a useful tool on its Simple Energy Advice (SEA) website to help homeowners see if they qualify for the grant, and also to show what improvements they could potentially make to their home, and with what potential savings to their energy bills.
You can also use the SEA website to find accredited tradespeople in your area who can do the work in your home; you must use TrustMark approved or MCS registered tradespeople to do work covered by the Green Homes Grant scheme.
You then fill in a form on the SEA site, when it becomes available later in September. Alternatively, if you prefer, you'll be able to apply by post or phone.
A final reminder that time is tight and it may be first come, first served: you must make sure the work is scheduled to be completed, and the voucher redeemed, by 31 March 2022.
It's always worth doing what you can to make your home more energy efficient, both to save money on energy bills and reduce your home's impact on the environment. So, act now and take advantage of this financial help while it's available.
• • •
With Loop, you can find out how you use electricity, then make smart decisions about using less - click here to find out more. We have a risk-free, no-quibble, money-back guarantee as standard, so what's to lose...apart from some £££ from your bills and some weight from your carbon footprint?
Subscribe
to our regular newsletter below to become part of the Loop community, and receive regular updates to help you make smart decisions about using less energy.