All unit costs and calculations correct at the time of publication.
Are you being over-charged for your energy?
Are you one of those rare, super-efficient people who keeps an eagle-eye on their budgeting and always ensures they are on the cheapest deals for services like broadband or energy? Who never pays over the odds because you have such tight control over their spending?
If so, your work here is done. You have such a tight grip on your spending that you don't need to read any further (try reading one of our other blogs instead, like this or this instead).
For most people though, amid a constant stream of bills and other outgoings, it's easy to lose control of your spending to some extent.
You probably know you could get a cheaper mobile phone deal or electricity tariff, but that doesn't mean you always do. Life can get in the way.
But you're reading this article, so you've decided to take greater control of your home energy bills.
How to avoid getting overcharged
There are several ways to avoid paying over the odds for your home energy.
One is to ensure you give your supplier regular meter readings. If you don't submit regular readings, then your supplier will estimate your energy usage, and could over-charge you.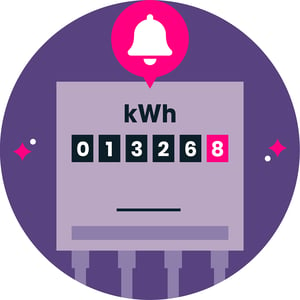 Set a reminder for yourself to take your meter readings every month, or every three months if you're on quarterly billing.
Avoid exit fees
Another way to avoid paying more than you should is to make sure you read the fine print before signing up to a new deal, and in particular look out for exit fees.
Also known as cancellation fees, these can be charged if you want to leave a fixed-term tariff before the end of the contract.
Note that if you are in the last 49 days of your fixed-term contract, you do not have to pay an exit fee if you switch. If your supplier does charge you within this time frame, then contact them to complain.
In fact, any time you think you've been overcharged, you should query your bill with your supplier. If they don't respond within eight weeks, then you can take your complaint to the Energy Ombudsman.
Shop around
As we've already hinted, the key to avoid paying too much for your energy is to shop around. Don't be loyal to your existing provider: always look for something better. Whether it's a better deal, a greener tariff, better service, or all three.
The really important thing to know is that switching energy tariffs or suppliers isn't a big deal. It can be done fairly quickly and can save you hundreds of pounds.
The most common way to switch electricity energy supplier is by using a price comparison site, where you can usually find a good deal and save some money. You generally enter your details online and are presented with a selection of tariffs to choose from.
It's always a good idea to check several comparison sites, and bear in mind that not all comparison sites show all of the tariffs available to you.
An even easier way to make sure you're always on the best tariff is to use Loop.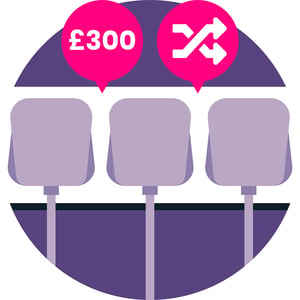 Loop provides personalised switching prompts and reminders, based on your data and our analysis, showing when and where you can save money by switching. So, when you receive one of these prompts, you'll know that it really is time to find a better deal and that your precious time won't be wasted.
Using Loop, you'll see all the available tariffs - the so-called 'whole of market' - including better value options with your own supplier.
In short, however you go about, switching energy supplier can be quick, straightforward and could save you around £300 on your annual energy bill.
Soon you'll be able to include yourself in that hallowed group of super-savers who are always one step ahead.
• • •
With Loop, you can find out how you use electricity, then make smart decisions about using less - click here to find out more. We have a risk-free, no-quibble, money-back guarantee as standard, so what's to lose...apart from some £££ from your bills and some weight from your carbon footprint?
Subscribe
to our regular newsletter below to become part of the Loop community, and receive regular updates to help you make smart decisions about using less energy.