All unit costs and calculations correct at the time of publication.
Heat pumps: will they replace gas in people's homes?
"The heating of our homes will need to be virtually zero carbon by 2050, replacing natural gas and other fossil fuels with low-carbon alternatives – likely to be primarily a mix of green gas, heat pumps and heat networks."
That's a snippet from the small print of chancellor Rishi Sunak's Budget in March 2020.
It's not the first time that heat pumps, which make clever use of existing warmth in the air or ground, have been hailed as one of the key solutions to the challenge of creating greener UK homes.
In its report outlining how to hit the UK's target of net-zero greenhouse gases by 2050, to help tackle global warming, the Committee on Climate Change (CCC) said there'll need to be deployment of heat pumps "at scale" in the 2020s.
That's because alternatives are needed for gas as a fuel for domestic heating. Twenty-four million UK homes depend on gas boilers, and while its carbon dioxide emissions are smaller than coal or oil, natural gas is in fact a fossil fuel.
So, the CCC has said that from 2025, no new homes should be connected to the gas grid. If this were to happen then alternative ways of keeping them warm would be needed.
Heat pumps explained
Many people may not yet be familiar with home heat pumps. The two main types are:
Air source heat pumps (ASHPs)

, which absorb heat from the outside air - even when it's freezing cold outside.

Ground source heat pumps (GSHPs)

, which use water-filled pipes that are buried underground to extract natural heat from the ground.
According to the CCC, heat pumps can reduce carbon emissions by over 90% over a 60-year lifetime, compared with a gas boiler.
They could also save households money: a semi-detached home could save around £55 per year on average, relative to a home built to current standards with gas heating. To fit a heat pump would however add £800-£2,500 to the costs of building a new home, depending on the type of house. So, it's a patient, long-term investment.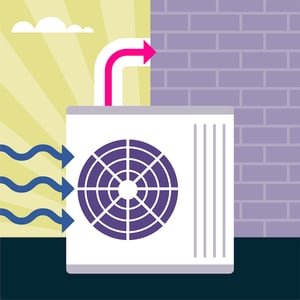 For heat pump technology to work, it's essential to have a well-insulated home, to prevent the heat from escaping, while you also need space to have one of these systems installed. According to the Centre for Alternative Technology, a typical 8kW heat pump requires around 400m2 of ground area.
Heat pumps may be also used in conjunction with solar thermal energy. This involves installing panels on your roof, which use heat from the sun to heat water, which is stored in a hot water cylinder. According to consumer group Which? solar thermal panels typically cost between £4,000 and £5,000 to install and could save you around £55 to £95 per year on your water bills. So, it takes a while to make it work financially, but the green savings are huge.
Support for heat pumps
The government is stepping up its financial support to encourage people to install heat pumps.
In the Budget, it announced an extension of the Renewable Heat Incentive (RHI) - a scheme intended to encourage uptake of renewable heat systems including heat pumps - for an extra year, until 31 March 2022.
Also, the government said it will consult on a new "low-carbon heat support scheme" to replace the RHI from April 2022.
Even before the Budget announcements, take up of heat pumps was expected to grow. Research published by Delta-EE last year predicted that the UK heat pump market would double in size by 2025, particularly driven by installations of heat pumps in new build homes.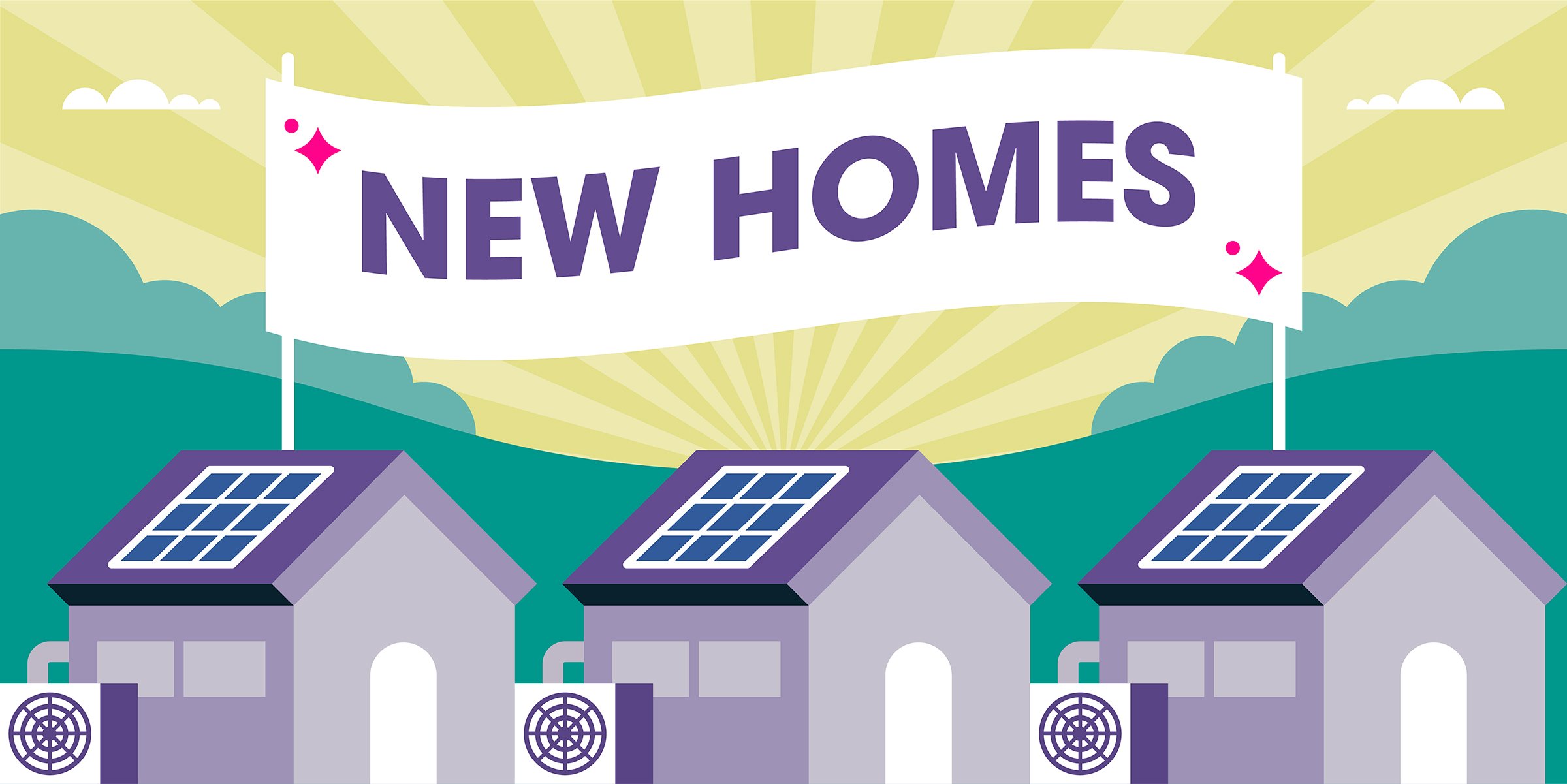 A hybrid approach
Some experts suggest that a 'hybrid' heating system could be the answer to providing a secure supply of low-cost, green energy. This would mean using a heat pump to provide most of your home's warmth, but keeping a boiler to provide heat on colder winter days, when demand is at peak.
According to Delta-EE, regional governments and housing associations are showing greater interest in such hybrid systems, following a successful trial of hybrid heating systems in 75 homes.
In a longer-term hybrid future, the hope is that natural gas boilers would gradually be replaced by boilers, powered by hydrogen, which is a clean and low-carbon alternative to natural gas.
• • •
With Loop, you can find out how you use electricity, then make smart decisions about using less.
Got a smart meter? Great news! Link the Loop app and enjoy full access to all Loop benefits for free, no purchase required.
Subscribe
to our regular newsletter below to become part of the Loop community, and receive regular updates to help you make smart decisions about using less energy.