All unit costs and calculations correct at the time of publication.
The cities taking action against gas guzzlers
Next time you plan to drive into a city centre, you might need to do your homework first and find out: will you be charged for the privilege?
That's because across the UK, cities including London, Birmingham, Bristol and others are introducing fee-paying zones or simply prohibiting people from using certain central roads.
They're doing this to improve the quality of their air and reduce their overall impact on the environment, by minimising the numbers of petrol and diesel cars on the roads.
Enabled by ANPR technology and threatening fines to drivers who don't comply, some cities have already taken action, while others are due to start in the coming months and years.
These charges and bans put owners of electric cars at a significant advantage, as they can avoid paying the expensive fees and drive around guilt-free. At the same time, cities are introducing fleets of hybrid, hydrogen or electric buses.
As well as the impact on the environment, the measures are also intended to reduce congestion and encourage people to use public transport, walk or bike.
Here are some of the major cities that are taking action.
London
London has had a congestion charge for 17 years, having introduced the penalty to reduce traffic congestion in the centre of the city.
According to London's Mayor, thousands of Londoners die prematurely each year because of long-term exposure to air pollution. He described it recently as a "public health emergency".
As a result, in April last year a daily fee was introduced for drivers of more polluting cars, including most diesels, entering into a central London Ultra Low Emission Zone (ULEZ).
Car owners paying both the ULEZ fee and Congestion Charge, which is in force between 07:00 and 18:00 on weekdays, have to pay £24 a day.
The charges are based on emissions rather than the age your vehicle, and drivers of diesel cars will be particularly likely to face the charges.
At launch, Transport for London estimated that the initial phase of scheme - the area it covers is set to get bigger next year - would lead to a reduction in toxic emissions from road transport by about 45% in two years.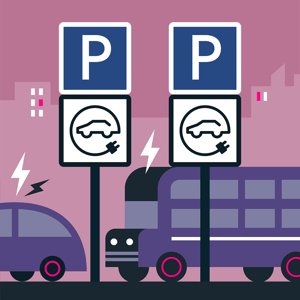 Oxford
Oxford plans to introduce the UK's first city centre Zero Emission Zone in December this year.
This £10 daily charge for petrol and diesel vehicles entering the zone would reduce the city's toxic air pollution levels, tackle the climate emergency, and improve the health of those living, working, and visiting in Oxford, the council said in January.
Electric vehicles and some hybrids would be exempt. Among other exemptions, buses and licensed taxis wouldn't have to pay as they have already agreed plans to introduce zero emissions fleets across Oxford.
There will also be a wider fee-charging 'Green Zone' to cover the rest of the city centre, starting in the next two years.
Birmingham
Birmingham is also planning a clean air zone, imposing daily fees for non-compliant vehicles travelling within the central A4540 Middleway Ring Road. The scheme is due to start in July.
But it's not stopping there. In January the city announced plans to limit access to the city centre for private cars, with no 'through trips'.
These steps would reduce Birmingham's "over-reliance" on cars, Birmingham City Councillor Waseem Zaffar said in January.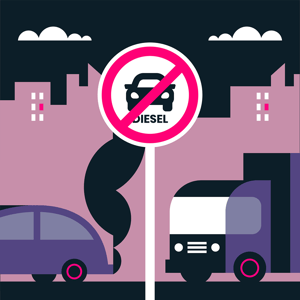 Bristol
In Bristol, where air pollution has been estimated to cause up to 300 deaths each year, there is to be a ban on diesel cars in its city centre.
Diesel cars, especially older ones, usually produce more polluting nitrogen oxides (NOx) than petrol cars.
Announcing the ban in November, Marvin Rees, Bristol's Mayor, said at the time: "We have a moral, ecological and legal duty to clean up the air we breathe".
Under the plans, which would come into force next year, privately-owned diesel cars will be banned from parts of the city centre and harbour area between 7am and 3pm daily.
There will also be a wider Clean Air Zone (CAZ) which commercial diesel vehicles will be charged to enter, unless they meet emissions standards.
Just the beginning
There are many other UK cities that are planning to take action against air pollution in the next year or two, from Aberdeen to York and Cardiff to Manchester.
Ultimately, diesel and petrol cars are to be gradually replaced, with the sale of both new diesel and petrol cars to be stopped entirely in the UK in 2035, or even sooner as the government strives to hit tough zero-carbon emissions targets.
• • •
With Loop, you can find out how you use electricity, then make smart decisions about using less - click here to find out more. We have a risk-free, no-quibble, money-back guarantee as standard, so what's to lose...apart from some £££ from your bills and some weight from your carbon footprint?
Subscribe
to our regular newsletter below to become part of the Loop community, and receive regular updates to help you make smart decisions about using less energy.