All unit costs and calculations correct at the time of publication.
A good year for electric cars: why owning an EV is more appealing than ever in 2020
There has never been a better time to drive an electric car. Here are five reasons why 2020 is turning into a great year for electric vehicles (EVs).
Improving tech and a growing network of charging points
Part of the reason EV ownership is more attractive than ever in 2020 is because many of the reasons that have previously deterred motorists are being resigned to history.
Since EVs made an appearance on our roads, access to charging points had been a common concern. Many people have been put off buying an electric car for fear that they won't find somewhere to charge it, particularly while out on a long road trip. But the network of charging points is growing all of the time. According to figures published by the government in August, the number of public charging devices has grown almost fivefold since 2015, to more than 18,000 around the country.
This trend looks set to continue, as electric cars become more commonplace, and money is invested in the infrastructure to support them. For example, Birmingham City Council said in August that it would roll out an initial network of 394 'fast and rapid' charge points across the city over the next two years.
High-profile companies like McDonalds are also getting in on the act, making it easier for EV owners to stay topped up. The fast food chain said in June that it would install hundreds of charging points for electric cars at its sites across the UK. Its ambition is to have more EV charging points on McDonalds' premises than any other company in the UK and Ireland, the firm said at the time.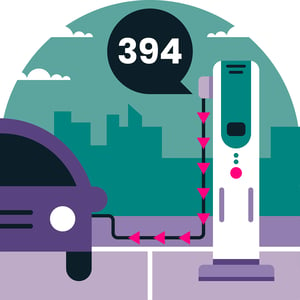 Electric car owners are happier
According to research published by Which? earlier this year, electric car owners are happier with their vehicles than owners of petrol and diesel cars.
The consumer group regularly surveys people to find out how happy they are with their car and how likely they'd be to recommend it to a friend. Electric cars have been taking the top spot in a number of key car classes.
The models coming out on top range from the BMW i3 and Renault Zoe for small cars to the Model S saloon, which tops the satisfaction ranking among luxury cars.
More people are buying electric cars
Sales of diesel and petrol cars dropped like a stone in spring, when dealerships were closed during the lockdown. But rather than being just a one-off, this could be a sign of things to come, some experts say. In fact, according to Deloitte, sales of petrol and diesel vehicles may have now actually peaked, to never fully recover. How the world is changing.
Certainly, electric vehicle sales have gone from strength to strength. In July, sales jumped 259.4% compared to the year before, with 8,162 vehicles registered compared to 2,271, according to figures published by the Society of Motor Manufacturers and Traders (SMMT).
Even before the Covid-19 pandemic a survey published by Shell Energy Retail in February showed 70% of UK car buyers were considering purchasing an EV for their next car.
As well as being positive for the environment, as EVs become more mainstream, choice will widen and prices are likely to fall.
New government support
In its March Budget the UK government unveiled EV-friendly measures, including more subsidies for buyers and a boost for charging stations.
While it was a bit of a mixed bag, and chancellor Rishi Sunak cut the subsidy payment from £3,500 per car to £3,000, he also announced a £403m three-year extension of the plug-in car grant, while battery cars over £40,000 would be exempted from higher vehicle excise duty charges until 2025.
Government support for electric cars is likely to remain strong as it has an ambitious aim of banning the sale of new petrol, diesel or hybrid cars by 2030.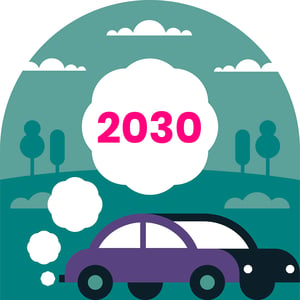 EVs are expected to play an important role in the post-Covid economy
The fall-out from the Covid-19 crisis, and the subsequent attempt to re-start the economy, is expected to have several positive impacts for EVs.
For one, evidence of a connection between Covid-19 deaths and air pollution has highlighted the importance of clean transport, potentially promoting EV ownership.
More broadly, EVs also have an important role in the 'green recovery' being promoted by governments and businesses.
As part of that green-tinted recovery In the UK, at the end of June the government announced plans to invest £73.5 million in projects to develop technology for the next generation of electric taxis, cars and vans. This would range from recyclable batteries to ultra-lightweight components.
There are more models than ever
Buying an electric car doesn't necessarily mean shelling out on a top of the range Tesla, as much as you might like to.
There's a greater selection of EVs than ever before, catering to all sorts of tastes and budgets. These range from small EVs like the Peugeot e-208 to crossovers such as the Hyundai Kona Electric, and SUVs like the Audi E-Tron.
So, 2020 is shaping up to be a positive year for EVs. But as more and more people seek to reduce the impact they have on the environment – and as electric cars become more viable – then the future should be even brighter.
• • •
With Loop, you can find out how you use electricity, then make smart decisions about using less - click here to find out more. We have a risk-free, no-quibble, money-back guarantee as standard, so what's to lose...apart from some £££ from your bills and some weight from your carbon footprint?
Subscribe
to our regular newsletter below to become part of the Loop community, and receive regular updates to help you make smart decisions about using less energy.