In the past, if you made a big effort to save energy at Christmas – or cut back on consumption in any way – you might have been called a Scrooge. It's a time of over-consumption and merriment after all. Bah humbug!
But the mood has changed. The UK has declared a climate emergency, and there's growing awareness that everyone needs to reduce their energy consumption.
So, here are a few tricks and tips to use less energy this Christmas, without compromising on festive joy.
Turn your central heating thermostat down by 1 degree
With a full house at Christmas - and naff Christmas jumpers galore - no one will notice if you turn the temperature down by 1 degree.
But by making that small change - and sticking with it - you'll cut your home carbon dioxide emissions by 320kg each year and make an annual financial saving of £80. That's about enough to treat yourself to a smart thermostat, allowing you to better manage the temperature of your home, and control it remotely using your smartphone.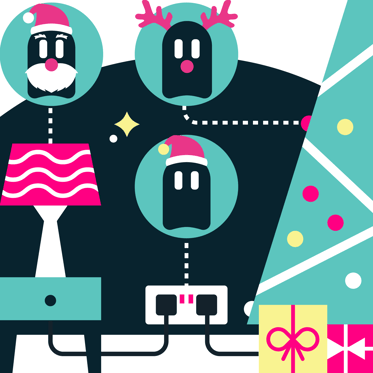 Slay Christmas phantoms, future and present
You can't do much about the Ghost of Christmas Past, but you can certainly slay the phantoms of Christmas Present and Future - the energy used by devices and appliances that are always on.
You could save up to £30 a year by slaying energy phantoms. That means turning things off at the plug. Perhaps start with your television after watching A Christmas Carol.
Choose an LED stocking filler
If you're not yet a convert to LEDs, then December - the darkest month of the year - is the right time to get started.
An LED would fit snugly into the bottom of a stocking - and it certainly beats an orange.
LED bulbs can be six-seven times more energy efficient than conventional incandescent lights and cut energy use by more than 80%. Plus, if you replace all of the bulbs in your home with LEDs, then for an initial outlay of £100 you'll save about £35 a year on your energy bill.
Greener Christmas lights
When you replace your Christmas tree lights, opt for LEDs.
According to Which? it costs on average £8.94 to keep your Christmas lights on during December. But that cost drops to 90p if you have energy efficient LED ones.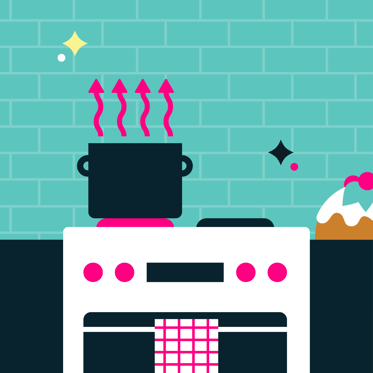 Cook an energy efficient Christmas dinner
Preparing Christmas dinner can be an epic ordeal, involving dozens of pots and pans, and several rounds of washing up. But you can make it a tad more energy efficient.
The folks at Npower have put a lot of thought into this, and even created a recipe for a one tray, one pot, energy efficient Christmas lunch. It includes tips such as just using one pot for the sprouts, carrots and leeks - by using just one hob, you are saving energy.
It also suggests getting everyone involved in the cooking (you don't need to tell guests it's really because you want to save energy by keeping everyone in the one room).
Use the Twixtmas lull to switch supplier
If you find yourself twiddling your thumbs in the quiet days between Boxing Day and New Year's Eve, then why not spend a few minutes clawing back some of that money you splurged on Christmas presents?
A simple and quick money saving trick is to simply to switch energy suppliers. You could save up to £300 - almost half the £660 that the average family in Britain is expected to spend this Christmas.
It really isn't as much hard work or hassle as you might think. You could also opt for a green tariff and reduce your impact on the environment.
And if you're looking for a helping hand to make switching just that little bit easier, look no further…
...
Loop, the essential energy saving assistant, has just launched. Visit our website to learn more about Loop. You can also subscribe to our regular newsletter below to become part of the Loop community and discover ways to create a more energy-efficient, environmentally-friendly home.