All unit costs and calculations correct at the time of publication.
Electric vehicle: what to consider when buying a second-hand EV
With government legislation banning the sale of new petrol and diesel vehicles by 2030, electric cars will soon become the norm.
However, with the cheapest electric models on the market in the UK coming in at around £20k, some people may be put off by price.
But, like with any type of car, there is always the option of buying an electric vehicle (EV) second-hand. You might be surprised by just how many used EVs are now available.
For example, at the time of writing there were more than 3,000 used electric vehicles for sale on Auto Trader ranging from around £4.5k to a cool £174k, and as electric cars grow in popularity it's inevitable that more will become available on the second-hand market.
But what should you consider if you're thinking of buying a second-hand EV?
Battery and range
Concern about the range you can travel in an EV before you need to recharge is one of the biggest factors in putting off potential EV customers, and it's likely to be a sticking point for those considering second-hand models too.
You might be concerned that an older EV – and therefore an older battery – will be less effective and will therefore leave you with a more limited range. But according to the Energy Saving Trust, battery degradation over time is minimal and shouldn't be a significant concern. It's also worth thinking about how you'll be using your vehicle.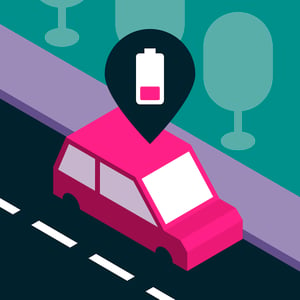 If you're after a 'run around' and plan to only do shorter trips under around 70 miles, then range shouldn't be a worry. You can read our blog on overcoming range anxiety here.
That being said, the battery is the most important component of any EV and the cost of replacing it is huge – almost as much as buying a car outright. So, making sure the battery is in good working order and that the vehicle you're considering has a full service history – just like you would if you were buying a petrol or vehicle car – is essential.
What's the warranty?
Just like when you buy a new petrol or diesel car, new EVs are likely to come with a warranty of up to eight years, but not all of these will be transferable. So, if you're buying second-hand it's worth checking that the warranty still stands after a change of ownership.
For example, Tesla offers a New Vehicle Limited Warranty which covers the battery and drive unit of your vehicle for four years or 50,000 miles – whichever comes first – but this is only valid for subsequent owners when the vehicle ownership transfer is performed through Tesla.
With that in mind, it may be worth considering buying a second-hand EV from an approved dealer so you can be clear on your entitlement.
Some older EVs also have separate warranties for the batteries too, so make sure you check the specifics with the seller.
When it comes to the models that come recommended as good second-hand options, Auto Express suggests the Nissan Leaf, Renault Zoe and Volkswagen E-Golf are all great options, with used prices ranging from around £5k.
Check out charging points
It might seem like stating the obvious, but considering where you'll charge your EV is a pretty important step to take before you make the purchase. That goes for both second-hand vehicles and brand new ones.
You're likely to want to charge your car at home – it will certainly be the most convenient option – so installing your own charge point in a garage or driveway if you have one will be the most sensible choice.
But if that isn't possible or practical you've still got other options. Some workplaces have charging points and the government's Workplace Charging Scheme also offers financial support for businesses to have them installed on their premises.
They're a slower option, but public charging points are also available. You can find your nearest ones using this map of public charging points.
For more advice on how you can charge your EV, read this guide.
Getting to a garage
With significantly fewer moving parts than a petrol or diesel car, EVs are likely to need much less maintenance and evidence from Zap Map shows plug-in vehicles can reduce service, maintenance and repair costs by more than half compared to conventional cars. That's right - no more messy oil changes.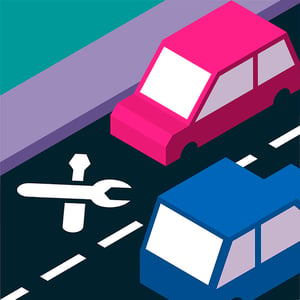 However, the technology that goes into the development of an EV does mean you might need the help of a specialist, so it's worth researching whether there's one near you in the event that you need one.
Seek advice
If you're unsure about which make or model you want to go for, why not seek some advice?
Forums like SpeakEV and InsideEVs offer a great opportunity to engage with a helpful community of experienced EV owners that are more than willing to lend a hand and you might even find someone that already owns the car you're considering.
Do your research
Changing your travel habits and opting for electric over petrol or diesel is one of the biggest ways you can limit your impact on the environment, and before long we'll all be opting for this cleaner way of travel.
The availability of second-hand EVs will undoubtedly make it more financially viable for many, just make sure you do your research first.
• • •
With Loop, you can find out how you use electricity, then make smart decisions about using less - click here to find out more. We have a risk-free, no-quibble, money-back guarantee as standard, so what's to lose...apart from some £££ from your bills and some weight from your carbon footprint?
Subscribe
to our regular newsletter below to become part of the Loop community, and receive regular updates to help you make smart decisions about using less energy.