All unit costs and calculations correct at the time of publication.
Struggling to pay your energy bills? How to get help
Energy costs are still top of mind for many after April's 54% price cap increase, causing financial disruption to many UK households.
With the news that a typical household's yearly energy bill is set to rise to an eye-watering £2,800 in October after another price cap rise, you might be feeling the strain.
If you're worried about how you're going to pay your energy bills, or you know someone in that position, here are some steps you can take which could help out.
Benefit from the new Energy Bills Support Scheme
The cost for companies to buy oil, coal and gas has risen, leaving a global energy crisis. A long winter, increased demand from businesses after the pandemic and countries looking to end their dependence on energy from Russia, has all taken its toll and resulted in energy prices soaring.
With many households in need for support, the UK government has put together a fund to help. This support package includes the Energy Bills Support Scheme.
The scheme offers a £400 grant for electricity customers in the UK, appearing as credit from your supplier. This is a grant - not a loan, so it doesn't need to be repaid. You also don't need to apply for the scheme. From October 2022 you'll see the reduction automatically added to your bill.
You can find out more about the Energy Bills Support Scheme on GOV.UK.
Government support for periods of cold weather
If the weather is particularly biting in your area, it's possible to receive Cold Weather Payments. These can be accessed if the average temperature is – or is forecast to be – zero degrees Celsius or below for seven consecutive days, you'll receive £25. This scheme runs yearly between 1 November and 31 March.
You may be eligible to get such payments if you currently receive:
Pension Credit
Income Support
Income-based Jobseeker's Allowance
Income-related Employment and Support Allowance
Universal Credit
Support for Mortgage Interest (SIM)
Find out more about Cold Weather Payments on GOV.UK, including how to apply.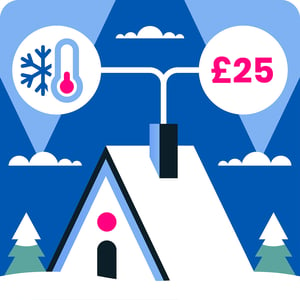 Get a discount on your electricity bill
Certain energy suppliers will be signed up to the Warm Home Discount Scheme. This means you could get a £140 reduction on your winter electricity bill if you:
Receive the Guarantee Credit element of Pension Credit; or
Are on a low income
If your energy company supplies you with both electricity and gas (a dual fuel tariff), you could opt for a reduction on your gas bill instead.
You can find out more about the Warm Home Discount Scheme on GOV.UK.
Government support if you're over a certain age
If you were born on or before 26 September 1955, you could receive an annual one-off Winter Fuel Payment to help with your bills. You can claim between £100 and £300 if you receive a State Pension or other social security benefit.
Even if you're not eligible, why not help out by passing this information on to someone who might be?
You can find out more about Winter Fuel Payments on GOV.UK.
Look into energy grants
If your debt with your energy supplier is mounting, you may be able to get help from a charitable trust. There are grants available to help struggling customers pay their bills.
Alternatively, your energy supplier may be able to help out. The following companies have grants available for their customers:
Application for a grant means you'll have to give detailed information regarding your financial situation. If you need assistance with your application, the charity Charis Grants might be able to help you.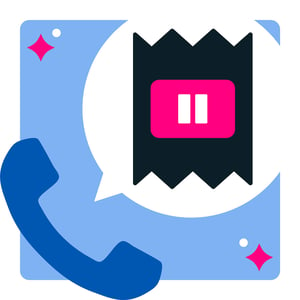 Hardship funds
British Gas Energy Trust has launched its Hardship Fund to support those struggling to pay their energy bills.
Starting from 1st July 2022, this fund gives households already in debt with their supplier £1,000 towards their energy bill.
Crucially, you don't have to be a British Gas customer to apply for this fund, but if you are it's worth noting that there are additional grants up to £750 for British Gas customers.
Read the "Who can apply" checklist for the Hardship Fund to see if you're eligible.
Level-up your efficiency
The more energy you use, the more you pay. If you're on a price cap tariff it's important to remember that you're capped on standing charge and unit cost, not how much energy you use. With up to 30% of energy wasted in an average home each year, saving energy can have a real impact on your bill.
Monitor your usage.

Learning what 'normal' usage means for your home can help you to spot the opportunities to reduce it and sharpen your ability to instinctively know the most energy-efficient way of doing something.

Understand your Phantom Load.

As energy prices rise, the amount of money you spend on wasted energy rises with it. Start by going around your home and turning things off - it can save more than you think!

Rethink green measures.

If you're in the position to take bigger steps like installing solar panels, they can help offset some of your rising bill with cheap, clean energy - and the

financial incentives

have never been stronger - the payback time has reduced by 30%.
• • •
With Loop, you can find out how you use electricity, then make smart decisions about using less.
Got a smart meter? Great news! Link the Loop app and enjoy full access to all Loop benefits for free, no purchase required.
Subscribe
to our regular newsletter below to become part of the Loop community, and receive regular updates to help you make smart decisions about using less energy.