All unit costs and calculations correct at the time of publication.
Struggling to pay your energy bills? How to get help
With changes to the the Energy Price Guarantee likely to mean energy bills for an average household rising to £3,000 per year from April 2023, many are concerned about managing their energy costs, whilst already feeling the strain of the energy price crisis.
It's never been more important to make use of any available support and resources to cut your usage and costs.
Recent reports found that £50 million in support has gone unclaimed due to households not receiving vouchers and over 28 million households have not cashed in their Energy Bills Support Scheme vouchers which are worth £400.
Wasted energy makes up 30% of the average energy bill - do something about it! Get more from your smart meter with Loop.
If you're worried about how you're going to pay your energy bills, or you know someone in that position, here are some steps you can take which could help out.
Benefit from the Energy Bills Support Scheme
The cost for companies to buy oil, coal and gas has risen, leaving a global energy crisis. A long winter, increased demand from businesses after the pandemic and countries looking to end their dependence on energy from Russia, has all taken its toll and resulted in energy prices soaring.
With many households in need for support, the UK government put together a fund to help. This support package includes the Energy Bills Support Scheme.
The scheme offers a £400 grant for electricity customers in the UK, appearing as credit from your supplier. This is a grant - not a loan, so it doesn't need to be repaid. You also don't need to apply for the scheme. From October 2022 you'll see the reduction automatically added to your bill. Find out more here.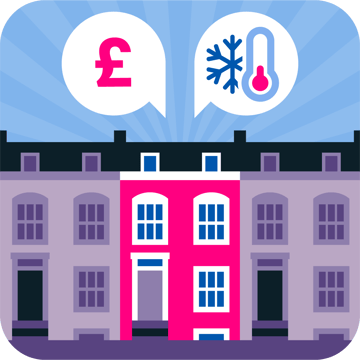 Dr. Steve Buckley, Head of Data Science at Loop, says:
"We'd urge anyone who hasn't cashed in their Energy Bills Support Scheme to do so as soon as possible, or if you haven't received yours, contact your energy supplier as soon as possible. This scheme is open to every household – you don't need to provide any personal information to access it.

"But this is just one element of the suite of support that's available for anyone who's struggling right now. There are multiple schemes offering discounts, vouchers, and grants from the Government, energy suppliers and more to ease the high costs. We'd encourage everyone to review the support and check their eligibility, so they are maximising what's available through the winter months.

"Loop also offers support and guidance to reduce your energy usage, in order to save on costs. This doesn't have to mean sacrificing the things you genuinely need, instead this information can allow you to better control your usage so you can cut excess, or wasted energy, like your Phantom Load – which refers to appliances that use energy while left on standby."
Support available from the Government
In addition to the Energy Bills Support Scheme, there are several other interventions to reduce bills.
1. Winter Fuel Payment – People over the age of 66 are entitled to between £100-300 of support, but in 2022 and expected for 2023, there's an additional 'top-up' of £300 for households, bringing the support up to £600. If you think you are eligible but did not receive notification last year, you can make a claim by calling the Winter Fuel Payment Centre. Find out more here.
2. Warm home Discount – This is for those who receive pension credit or are on certain benefits, and is a £150 rebate on your bill or top-up voucher. In England and Wales, this is now applied automatically, rather than needing to be applied for. Find out more here.
3. Cold Weather Payment – This is an extra £25 payment for each seven-day period where temperatures hit below zero degrees, and is for those on pension credit and some other benefits. Find out more here.
For households with heating oil, LPG or biomass boilers, £200 is available and should have been applied on 6th February.
Households on means-tested benefits will get £900 throughout the next year, in three installments.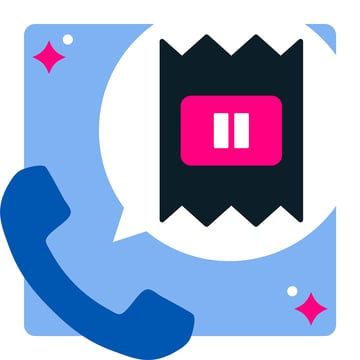 Support available through energy providers
1. Hardship grants – These grants are available through some energy providers for customers who are struggling to repay or are in arrears. Although customers must speak to a debt advisor before applying and provide more detail to demonstrate how arrears have built up. Most providers only offer grants to their own customers, but British Gas' grants are available to non-customers too and can be as much as £1,500. Find out more here.
For those on prepayment meters, all suppliers are required to help if you're struggling to pay.
2. Emergency credit - This is aimed at helping those who have little money left on their meter and are struggling to pay, this is typically £5, but some suppliers have raised it to £15.
3. Friendly credit - This prevents those on pre-payment meters from being cut off when shops are closed and they can't top up their meters.
4. Additional support credit - This is typically for those in vulnerable situations who are facing disconnection. The support you get will vary based on the supplier, and on a case-by-case basis.
Customers on prepay are entitled to extra support, due to protections from the regulator Ofgem, with additional support available through different suppliers. This varies from £250 of non-repayable credit for vulnerable British Gas customers, to delays in debt collection, increased welfare checks, and increased emergency credit.
Further support available through councils, and charities - such as Charis Grants - provide specialist help for certain groups who are likely to be worse affected.
Other support to reduce usage and costs
The National Grid's Demand Flexibility Service (DFS) is another scheme available to households, supporting them to reduce energy usage and earn rewards as a result. Households can sign up through their provider or through Loop to take part.
The scheme encourages people to shift their electricity usage outside of peak hours to make savings.
Only some utility providers are offering customers access to the DFS scheme, but the scheme is open to anyone with a smart meter via Loop's Turn Down and Save scheme, even if your provider isn't taking part.

Dr. Steve Buckley, Head of Data Science at Loop, says:
"We know times are tough with the cost of living and prices due to rise again when many are already struggling, but it's important to know that support is available.

"We have shared guidance on changes you can make to lower your gas usage this winter, from reducing your boiler's flow temperature, to tweaking your heating schedule. And the free Loop app helps people to manage their energy usage and identify where changes can be made to cut costs."
Steve's expert tips for reducing gas usage
1. Heating timings - schedule your heating to be on only when you're at home, and turn it off 20 minutes before you need to, as the hot water in your radiators will stay warm.
2. Keep the draught out - purchase draught excluders to put underneath your doors and better your chances of keeping the warmth in.
3. Give your radiator space – move your furniture away from the radiator to allow heat to circulate around the room.
4. Reduce your boiler flow temperature - If this is set too high the boiler will run inefficiently, reducing this can save between 8-12% on gas bills.
5. Wash at 20° - most washing powders and detergents efficiently clean clothes at lower temperatures meaning you can use a colder setting and use less energy.
• • •
Cut your energy bill with Loop
Loop is a FREE energy-saving app that links to your smart meter, analyses your energy use and shows you easy ways to save. On average, Loop users cut their electricity use by 16% and their gas use by 10%! How much could you save?
Subscribe
to our regular newsletter below to become part of the Loop community, and receive regular updates to help you make smart decisions about using less energy.