All unit costs and calculations correct at the time of publication.
How monitoring electricity use can save you money
How much energy are you using in your home right now? Perhaps the washing machine is on. There are also certain to be a lot of appliances and gadgets running in the background, like your fridge or your internet router. Maybe you have the TV blaring.
But like many people, you may not give much thought to the amount of energy you're using at any given moment.
Imagine if, on the other hand, you could see exactly how much energy was being used? You'd be able to take better control of your home energy use, identify what you might be able to cut back on, and avoid any nasty surprises when your bills arrive.
The feedback effect
Just like spending money from an overdraft, energy is free at the point of use, so it's all too easy to ignore – until a nasty bill arrives.
The first step in identifying where you can save energy at home is to understand what you're using at the moment, and you can do that using an energy monitor.
Research from Oxford University's Environmental Change Institute suggests using an energy monitor could help you use between 5-15% less energy a year. But users need to take action to make any savings a reality.
By taking the time to understand your energy habits you'll be able to make a call on where you can, and also where you can't, save energy.
Not so smart meters
While you might already have a smart meter - so far around 28 million have been installed in homes across the UK - these devices aren't always the best tool to help you understand your energy habits.
Smart meters were developed with the main purpose of avoiding the need for manual meter readings. But this means they don't offer a 'full package' for people who want to get to grips with their usage.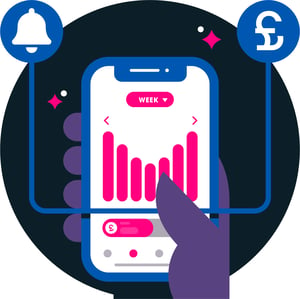 Luckily, Loop can link to your smart meter for free, giving you lots of extra functionality. Loop lets you monitor and understand how you use electricity, and can then help you to make smart decisions about where you can use less, offering practical advice and insight, personalised to you.
Track down your Phantom Load
Along with helping you identify how and where you use energy at home, monitoring your usage could also help you identify your 'Phantom Load'. This is the 'always on' energy use in your home, and reducing it is probably one of the easiest ways you can save money on your household energy bills.
In fact, the average household wastes around £429 a year through their Phantom Load and for some, this figure could be even higher! That's certainly not a saving to be sniffed at, but how can you identify yours? Go on a Loop Snoop!
Each household's Phantom Load will be different and there are some devices which need to be left on all the time, like your fridge and freezer, however lots of things don't need to be. Try walking around your home to look for things that don't need to be on, or on standby – common culprits include desktop computers and extra fridges.
Find out what's faulty
Along with helping you to seek out your Phantom Load, monitoring your usage with an app like Loop can also help you identify things that aren't working as they should be.
If electrical items in your home aren't set properly or are faulty this can add unwanted pounds to your bill, so make sure you're keeping a close eye on what your household is using and when.
If you notice an increase in energy use at certain times, it might be time to do some investigating. For example, if you notice an increase at night and you have motion-activated security lights installed, check they're working correctly. Over-sensitive lights could add as much as £50 to your bill every year.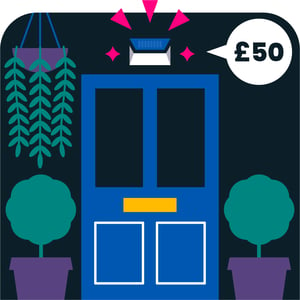 Faulty immersion heaters can also wreak havoc with energy bills as they're so high powered. One Loop user discovered that a faulty thermostat on their immersion had added an extra £500 to their bill over the course of a year.
Another Loop customer explained how they had saved money on their energy bills by monitoring their home: "Loop helped identify just how much power older kitchen appliances were using, and helped work out that replacing them with new would payback the purchase cost in just a couple of years!".
These are just a few examples, but they show how important it is to monitor and take control of your energy use.
So, take control. By better understanding how and when you use energy in your home, you'll be able to cut down your usage – good news for the environment, and your bills.
The best way to do this is by using Loop. With Loop you can see what you're spending on energy, discover easy ways to save and more.
• • •
With Loop, you can find out how you use electricity, then make smart decisions about using less.
Got a smart meter? Great news! Link the Loop app and enjoy full access to all Loop benefits for free, no purchase required.
Subscribe
to our regular newsletter below to become part of the Loop community, and receive regular updates to help you make smart decisions about using less energy.