All unit costs and calculations correct at the time of publication.
Deck the halls: what's the running cost of your Christmas decorations?
With December approaching, now's the time many of us start the yearly task of decorating our homes in the lead-up to Christmas. But, with current energy costs, you might have had second thoughts this year about what that will mean for your winter energy bill.
The good news is that there's no need to ditch the Christmas decorations entirely…as long as you use them efficiently!
Christmas decoration costs

Popular electrical Christmas decorations, like LEDs or light projectors, may add a few pounds to your energy bill. However, they're not worth fretting about in comparison to your 'Festive Phantom Load', which could be costing you much more without you necessarily realising.
What is your Phantom Load?
Phantom Load is the name for the energy used by appliances left on or on standby. They can be categorised in three ways.
1. The things you leave on accidentally - like your phone charger.
2. The things you know are on but don't know what they're costing - like smart speakers.
3. The things you switch on and forget about - like extra fridges or heated towel rails.
Over the Christmas period, it's especially important to keep an eye out for the appliances you switch on and forget about. Things like extra fridges often get plugged in and filled up with drinks and party food - and whilst costing around £9 over the festive season, could add £88 to your yearly energy bill if you forget to turn them off!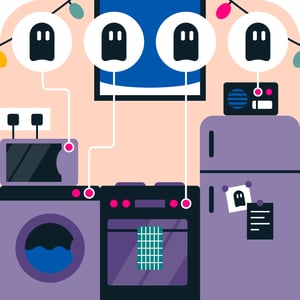 Steve Buckley, Head of Data Science at Loop, says:
"If you want to keep energy costs down over the festive period, focus on the big energy users such as underfloor heating and inefficient electric heating and towel rails which are often left on without realising and can add significantly to energy bills. Old and inefficient fridge freezers can also be expensive to run.

"We would advise keeping track of your energy usage so you can keep on top of what you're spending. Loop is free and easy to connect to your smart meter, allowing you to track your usage and easily identify the culprits draining your energy and adding pounds to your bills."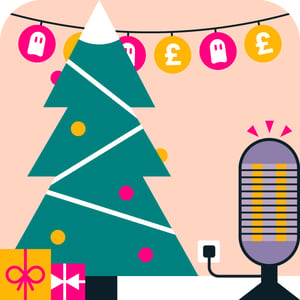 Top tips to keep your Christmas energy costs in check:
1. Focus on your festive Phantom Load. Go around your home and check for underfloor heating, electric heating, and towel rails that are left on. Make sure you unplug extra fridges and freezers once Christmas is over.
2. When it comes to decorations, opt for solar-powered lights or LEDs. These will be the most energy efficient. If you choose to go big with extravagant outdoor light displays, opt to keep them running for a shorter time, or use a timer.
3. Shop around for different decorations to see which ones use less energy. As with other appliances and devices, picking the most energy-efficient option will save you money in the long run.
4. This Christmas, keep an eye on your energy use with a free app like Loop. Monitoring your energy use and seeing what it's costing you will help develop your energy instinct. You'll instinctively know whether something is expensive to run and you can then decide on the most energy-efficient way of using it!
• • •
With Loop, you can find out how you use energy, then make smart decisions about using less.
Got a smart meter? Great news! Link the Loop app and enjoy full access to all Loop benefits for free, no purchase required.
Subscribe
to our regular newsletter below to become part of the Loop community, and receive regular updates to help you make smart decisions about using less energy.