All unit costs and calculations correct at the time of publication.
Can I use an electric car without owning one?
Making the switch from a diesel or petrol car to an electric vehicle (EV) can seem a bit daunting for some people: they're quiet, require a totally different energy source and feel very different to drive.
Yet there's no doubt that EVs are the future, particularly as all petrol and diesel cars will be banned in the UK from 2035 - possibly sooner.
Thankfully, like with other types of cars, you don't have to own an electric vehicle (EV) outright if that isn't for you just yet. There are several other ways you can get behind the wheel of an EV to get your first experience of eco-driving.
Car sharing
Although the name 'car sharing' might suggest bundling into your neighbour's car for the commute to work, it is actually used for companies offering short term, flexible car hire schemes.
There are several car sharing companies in the UK which enable users to join online and pay by the hour or day. The aim is to avoid expensive, inconvenient and environmentally-damaging car ownership, particularly in big cities.
Unlike traditional car hire companies, with car sharing, you can book your vehicle online. You don't need to go to a car hire centre; instead, you locate a shared car on a map – it might be parked just around the corner from you. Many services let you collect a car from one place and leave it at another.
Some of these companies are growing their fleets of electric cars. Among the largest is Zipcar, which has 325 electric cars in London, and is aiming for its fleet to be fully electric by 2025. Other car sharing firms that are building electric car fleets include Co-Wheels and E-Car Club. There are also peer-to-peer car rental clubs, like Hiyacar, which has some electric cars on its books.
Some cities are even starting their own electric car clubs. One such scheme is being launched in St Helier, Jersey, by a local entrepreneur. It's starting with four vehicles, available from £7.50 an hour. It hopes to have 20 EVs operating by the end of the year, and double that 12 months later.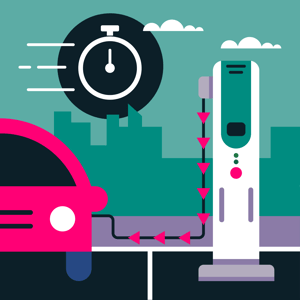 Electric car 'subscriptions'
An even newer concept is electric car subscriptions. A company called Evezy is among pioneers in this market. With Evezy, you pay from £339 per month - the minimum subscription period - which covers use of the car, charging, servicing and more. The aim is to get the benefits of an EV, without owning one. Another selling point is the ability to swap the car, when you choose.
Other firms entering the electric car subscription market, include Elmo.
Leasing
Alternatively, you could lease an electric car. A number of companies have started offering EV leasing. These aren't just traditional car finance firms, with energy suppliers such as EDF and Octopus also offering EV leases to the public.
There are two ways of leasing an electric car, and they work the same way as diesel or petrol car leasing schemes. You can opt for personal contract hire (PCH), paying a deposit and monthly payments before handing the car back at the end of the lease period. Or go for a personal contract purchase (PCP) plan; like PCH, this type of scheme involves paying a deposit, followed by monthly fees. But the big difference with PCH is that you can keep the car at the end of the deal.
As with traditional car leasing schemes, part of the appeal is that you can regularly upgrade your car to a newer model. With EVs, this would help you keep up with the constantly evolving technology.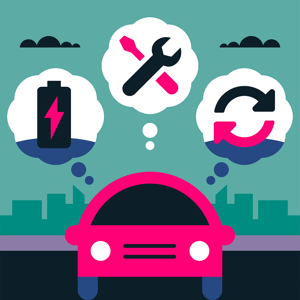 For businesses
While many of the EV sharing clubs and leasing schemes are also available to businesses, there have also been other efforts to help companies start using electric vehicles.
For example, in Oxford, a keyless booking application, helloEV, has been launched to help organisations with fleets of EVs to create a car-pooling system.
Meanwhile, in Brixton, London's first ever electric van sharing service was launched in December. Funded by Lambeth Council and the government, the electric van is free of charge for businesses to use for a 12-month trial period. The hope is that it will encourage businesses to scrap highly polluting vans.
Such schemes give businesses and individuals a chance to give electronic vehicles a proper test drive before they commit in the long term. They then may just be tempted to take the next step and buy one outright.
• • •
With Loop, you can find out how you use electricity, then make smart decisions about using less - click here to find out more. We have a risk-free, no-quibble, money-back guarantee as standard, so what's to lose...apart from some £££ from your bills and some weight from your carbon footprint?
Subscribe
to our regular newsletter below to become part of the Loop community, and receive regular updates to help you make smart decisions about using less energy.