All unit costs and calculations correct at the time of publication.
How to turn your kids into energy-saving heroes
There are many reasons to teach children about the energy they use in the home - and enroll them in the cause of energy efficiency from an early age.
As well as the immediate benefits for your home energy consumption of involving your whole clan in energy efficiency, you'll be teaching them some scientific fundamentals and hopefully instilling good habits for life.
With younger kids, you can also tap into their desire to be useful around the house.
But kids big and small can make willing eco-warriors. Researchers from Stanford University in the US measured the effects of a youth energy-behaviour programme on Girl Scouts and their families. They calculated what they described as 'conservative' estimates of 3-5% savings in average annual electricity use by households.
If you do want to teach your children to be more energy efficient, then you can do more than just berating them to "turn off that light!". Here are some tips and useful resources to get started:
Educate your children
Where to start? If you're struggling for a simple way to teach young ones about energy use and efficiency then start with a visual aid, like this superb little video, which neatly covers energy efficiency in the home and beyond.
Also, for simple written explainers to help you find the right energy-related language to use with your child, try some of these resources from NASA.
Lead by example
We all know younger children learn by copying their parents, so set the right example and show that saving energy is easy and part of your normal routine. Show that it doesn't involve a great effort or change in lifestyle.
You might need to brush up on your own energy-saving skills - the Loop blogs are a good place to start for guides, tips and explainers.
Offer rewards
Set a target or milestone and provide rewards to your kids for reaching it. This might simply be for them remembering to shut curtains in the evening, or turning off lights, toys or devices after playing with them.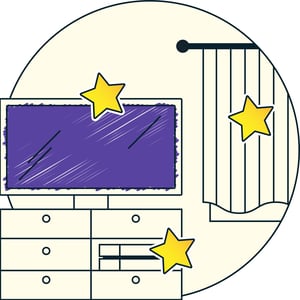 Explain the direct benefits for your children
Telling your kids about the impact on the planet of using too much energy, and from the wrong sources, will probably have an impact on them.
But it's also worth explaining the financial implications in language they understand: by saving money on energy use, there might just be more money to spare on the good stuff, like family holidays.
Get kids involved and make it fun
There are so many ways you can make energy-saving interactive and fun. See if some of the ideas and resources below suit your family - many of them are aimed at younger children.
1. Go on a home energy hunt
Have a look around your home and see where you could reduce the amount of energy you use. This is one of the suggestions from energy supplier E.ON, which has a full activity sheet here.
2. Do some draught crafts
A simple idea from Centre for Sustainable Energy (CSE), a charity which is on a mission to help people change the way they think and act on energy: make a draught excluder snake that will stop the cold air "hissing" under your doors. They're easy to make, and cost nothing, as you use scrap materials.
Probably one to save for the winter when you can really show why a draught excluder is useful. Check out our article about how to properly insulate and draught-proof your home here.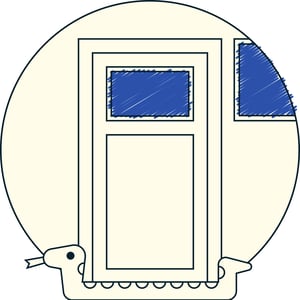 3. Make colouring educational
Print out some of the pages from this free online energy colouring book from the US Department of Energy. Or if you want to take it a step further, and dive really deep into different sources of renewable energy, there's even a specific colouring and activity book for learning about bio-energy.
The UK's CSE also has some colouring resources.
4. Get scientific
You might want to start with the very basics, before you teach your children about using less energy. For example, do they understand about the heat generated by the sun?
To do this you could try conducting your very own scientific experiment together - this one is perfect for a hot day in the summer holidays.
5. Learn with puzzles
The CSE has puzzles and other activities - try the page 6 picture 'Can you find 10 ways where Mr and Mrs Waste-a-lot could save energy?'
We'd love to hear if you've successfully nurtured a young home energy hero. Tell us all about it at support@loop.homes.
• • •
With Loop, you can find out how you use electricity, then make smart decisions about using less.
Got a smart meter? Great news! Link the Loop app and enjoy full access to all Loop benefits for free, no purchase required.
Subscribe
to our regular newsletter below to become part of the Loop community, and receive regular updates to help you make smart decisions about using less energy.