All unit costs and calculations correct at the time of publication.
Energy Performance Certificates: what are EPCs and how do you use them?
An Energy Performance Certificate (EPC) is a great starting point for understanding and improving a property's energy efficiency.
These four-page reports contain information about a property's energy use and costs, as well as recommendations about how to go about reducing them.
They're based on a professional assessment of the construction and type of property, as well as the likes of heating systems, insulation and double glazing.
When and how to get an EPC
It's easy to get an EPC done. You'll need to find an accredited assessor - use this government website - who'll assess your property and produce the certificate.
An EPC isn't optional. They're a legal requirement when constructing, selling or renting out a building. You must order one before you market your property to sell or rent, and then provide it free of charge to a prospective buyer or tenant.
If you don't get an EPC done, you could be fined. In Scotland, you must display the EPC somewhere in the property, such as in the meter cupboard or next to the boiler. But you're not required by law to carry out any of the recommended energy efficiency measures suggested on an EPC.
The certificates are valid for 10 years; you don't need a new one each time there is a change of tenancy, or the property is sold.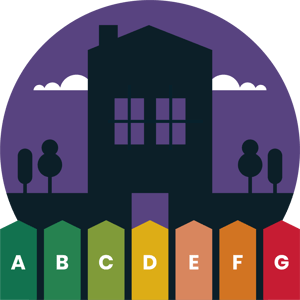 Aim for an A
Much like the A–G rating scale used for fridges and other electrical appliances, an EPC gives a property an energy efficiency rating from A, which is the most efficient, down to an undesirable G.
The average EPC rating for a home in the UK is D. New-build homes are normally more energy efficient than older ones, and so tend to have high ratings. However, it's not always so simple; Historic England, which champions heritage properties, warns that EPCs may sometimes be misleading for older buildings, where measures such as solid wall insulation may pose a risk to the fabric of the building.
Bear in mind too that EPCs don't reflect the current condition of fabric or fittings. They're also based on standard assumptions about occupancy and energy use, so they do not take account of actual energy use.
What to expect from an EPC
The certificates are very simple to understand. Here's a page-by-page run-down of what to expect:
P1

provides an estimate of the current and potential energy bills of the property, its energy efficiency rating, and a summary of energy efficiency actions that you can take, with the potential savings attached to each action. The two particularly important numbers to look out for here are the 'current' and 'potential' energy efficiency ratings.

P2

gives a detailed breakdown of each element of your property - such as the roof, walls and windows - each with a brief description and an energy rating from one to five stars. This page also details any zero-carbon energy technology in the property, such as solar panels. It also shows how much heat you might use in the property and how that would be affected by adding insulation.

P3

provides detailed recommendations of measures to take, including guidance on how much each measure would cost and save per year. The potential impact on the building's rating is also shown for each improvement.

P4

provides an estimate of the house's CO2 emissions and how they could be reduced by making the recommended improvements.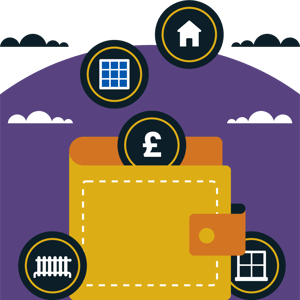 Checking up on your neighbours
You can also see other properties' EPCs free of charge on this register - all you need is an address. So now you can compare your home's energy performance with the neighbours'. That is unless they've opted out of the register.
Some buildings are exempt from EPCs, including:
Residential buildings intended to be used less than four months a year.
Temporary buildings that will be used for less than two years.
Stand-alone buildings with total useful floor space of less than 50 square metres.
Holiday accommodation that's rented out for less than four months a year or is let under a licence to occupy.
Listed buildings. If you own or intend to buy a listed building, seek advice from your local authority if the work would alter the building's character.
• • •
With Loop, you can find out how you use electricity, then make smart decisions about using less - click here to find out more. We have a risk-free, no-quibble, money-back guarantee as standard, so what's to lose...apart from some £££ from your bills and some weight from your carbon footprint?
Subscribe
to our regular newsletter below to become part of the Loop community, and receive regular updates to help you make smart decisions about using less energy.