All unit costs and calculations correct at the time of publication.
5 apps to help you live a greener, more sustainable life
From tree planting to reducing food waste, here's a selection of apps to help you reduce your impact on the environment and live a greener life, at home and beyond.
Olio
Olio is a free app which connects you with your local businesses so that surplus food can be shared between you, rather than thrown away.
This could be, for example, food nearing its sell-by date in local shops, or a surplus of fruit and vegetables from your garden.
If you want to make an item of food available to others, you add a photo and description on the app, and then state when and where it is available for pick-up.
To find items to collect yourself, search the listings available near you and arrange a pick-up using private messaging.
You can do no-contact pick-ups, the team behind the app says. They say it's just like when you set your delivery instructions to 'hide in a safe space'.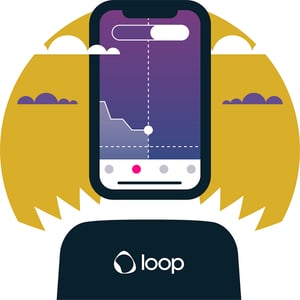 Loop
Loop is an energy-saving assistant that shows you how you use electricity in your home and then helps you to make smart decisions about using less. You save money on your electricity and you help to save the planet at the same time.
The energy-saving assistant uses a combination of easy-to-install monitoring hardware and an innovative smartphone app.
Loop believes in the power of the collective, and that if every individual makes even small changes, together they can have a significant and positive impact on the planet.
Ecosia
Can you break yourself away from Google for internet searches? If so, try switching to Ecosia, which is a search engine with one major difference: it uses its profits from ad revenues to plant trees around the world.
This search engine for-good has more than 15 million active users and over 88 million trees have been planted. For example, in Indonesia, people's searches on Ecosia are helping to reforest Mount Saran in Borneo, which is one of the last remaining habitats of the Orangutan.
Simply get the free browser extension and you'll be planting trees with every search.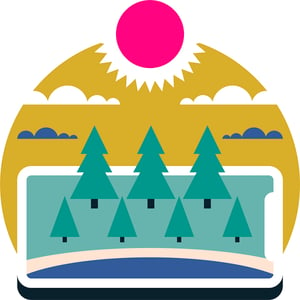 Forest
This is another app that you can download to help plant more trees.
Why the focus on trees? Well, scientists say that planting trees is one of the biggest and cheapest ways of taking carbon dioxide (CO2), the main greenhouse gas, out of the atmosphere.
This clever app goes a step further. It also promises to help you stay focused by avoiding using your smartphone for set periods of time. By doing so, you earn virtual coins, which can then be saved up and used to help plant real trees - adding to the total tally of over 700,000 so far planted through use of the app.
Kitche
The average UK family throws away about £70 of food per month.
Food waste reduction app Kitche hopes to change all that, with the added benefits for the environment of creating less waste.
You use the app to scan your supermarket receipts. Your items are then added to your virtual pantry in Kitche and you can add reminders to items to make sure you get notified of food reaching its best before date.
Among other features, Kitche lets you filter recipes based on the food you have at home. The result should be that you reduce waste and save money.
• • •
With Loop, you can find out how you use electricity, then make smart decisions about using less - click here to find out more. We have a risk-free, no-quibble, money-back guarantee as standard, so what's to lose...apart from some £££ from your bills and some weight from your carbon footprint?
Subscribe
to our regular newsletter below to become part of the Loop community, and receive regular updates to help you make smart decisions about using less energy.