All unit costs and calculations correct at the time of publication.
A carbon calculator with a difference: The smart way to go green
Do you know the impact energy efficiency has on your carbon footprint? What about the impact of stepping up your home's insulation, installing solar panels and a low carbon heat source, or switching your gas guzzler for an electric vehicle?
These are some of the best green actions you can take to cut your carbon emissions. However, most people are unaware of just how high up they should be on their to-do list.
Loop's new carbon calculator shows you the carbon footprint of your home right now, and the impact each of these actions could have in taking your home to net-zero. Take away the guesswork before you invest.
Simply input some details, like how you heat your home and how many cars you have. Then, we'll do the clever stuff. Every household has the power to make a positive and substantial difference in tackling climate change. It starts with you!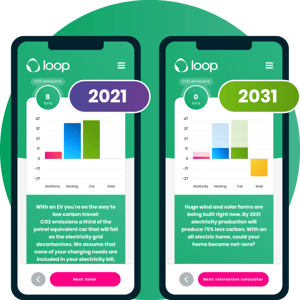 Generate. Insulate. Electrify.
Self-sufficiency is a virtuous circle. It's about increasing your household's independence, using technology to create a connected, smart home. Capitalise on the best possible technology available to turn your home into its own ecosystem. Here's how it works.
Getting energy-efficient helps cut the amount of dirty grid energy you use.
If you use less energy, more of your consumption is covered by your solar power.
Homegrown solar power reduces your need further for dirty grid energy.
Insulation ensures that the energy you use to heat your home isn't being wasted.
Heat your home and power your car with the clean electricity you generate. It's simple!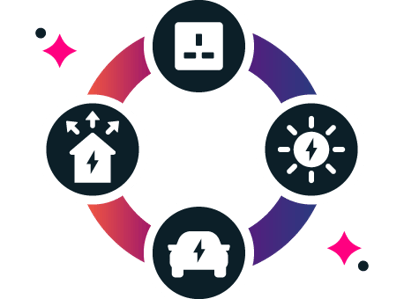 Why should I care?
Do you think you're doing enough to tackle the climate crisis? A survey by Ipsos revealed 59% of people think recycling is the best way to reduce their carbon footprint. However, even the most keen and careful recycler would only save 0.2 tonnes of CO2 each year. That's compared to a yearly saving of 1.6 tonnes of carbon from installing solar alone.
We all need to do more for the planet but it can be hard to know where to start or if our individual eco actions will make a positive difference. Our new carbon calculator takes your data and shows you a plan for your home so you know that the changes you make really will have a planet-friendly impact.
On average Loop users cut their energy usage by 10%. If all households with smart meters used the free Loop App and reduced their usage, it could equate to over 700,000 tonnes of CO2 saved per year. That's the same impact as over 450,000 drivers swapping a diesel vehicle for an electric vehicle (EV) - almost twice the number of EVs currently on the road.
With the ban on new petrol and diesel cars coming into action in 2030 and the current energy crisis, more people are considering making the swap to an electric vehicle sooner rather than later. We can show you the positive effect this would have on your carbon emissions too.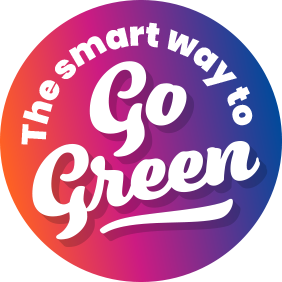 Journey to a net-zero future
Try out our free carbon calculator today and see your own green journey. Find out what your household carbon emissions are right now and how much carbon you can cut. Then, link Loop to your smart meter for free to get started.
Track your energy usage, see where you're wasting energy and how to make savings. Use our solar and battery simulator to see how much of your energy use could be covered by clean, green, homegrown energy and use our solar playground to find out how self-sufficient you could be. It simply feels good to go green.
• • •
With Loop, you can find out how you use electricity, then make smart decisions about using less.
Got a smart meter? Great news! Link the Loop app and enjoy full access to all Loop benefits for free, no purchase required.
Subscribe
to our regular newsletter below to become part of the Loop community, and receive regular updates to help you make smart decisions about using less energy.