All unit costs and calculations correct at the time of publication.
What's the best electric car for you?
They're quiet, cheap to run, smooth to drive, produce zero emissions, save you on forking out for road tax, avoid congestion charges, are getting cheaper, benefit from increasingly long ranges and an improving charging infrastructure….
OK, that's quite a mouthful - but you get the point. Electric cars are entering the mainstream and it's possible you're at least considering buying one when you next change your car.
Of course, as with petrol and diesel cars, some are better than others. So, which should you choose?
Here are some of the best, with an eye to budgets and ranges.
Tesla Model 3
Price: from £42,000
Range: up to 348 miles
All hail the Tesla 3. It's truly the reigning king of electric cars, wowing reviewers and sitting at the top of many rankings of electric cars. This is the vehicle you probably imagine when you first think about electric cars.
As well as it's claimed 348-mile range, What Car? says the Model 3 is great to drive, packed full of tech, fast and surprisingly practical.
Top Gear describes it as a truly well-engineered car that's a genuinely affordable mass-market EV.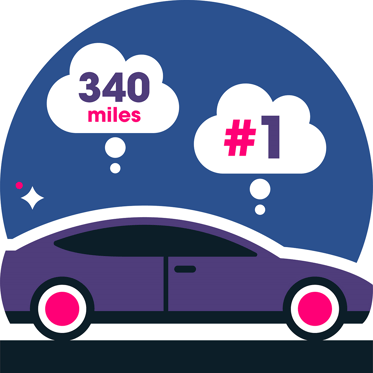 Jaguar I-Pace
Price: from £58,500
Range: up to 292 miles
One of Top Gear's top electric car picks, the Jaguar I-Pace is described as a rapid, desirable, good-looking SUV.
Auto Express praises its excellent grip and traction, as well as its claimed range of almost 300 miles.
The I-Pace is not a pick for those on a budget, though, starting at nearly £60K.
Audi e-tron
Price: from £68,060
Range: up to 250 miles
Audi's large, luxurious electronic SUV does not come cheap. But it provides passengers with loads of space in a very plush interior, according to Autotrader, which also praises its infotainment features.
Auto Express calls it brilliantly refined, with outstanding comfort.
Kia e-Niro
Price: around £35,000
Range: up to 282 miles
This car was among Autocar's ranking of the best affordable electric cars for 2020.
It is praised for having a relatively long range, despite being more affordable than some other electric vehicles.
Meanwhile, says Autocar, it's also pleasant to drive, and tough to beat as a well-rounded and affordable electric vehicle.
Carwow - which gave the vehicle its 2019 Eco Award - notes that the model gives peace of mind too, thanks to Kia's seven-year warranty.
Hyundai Kona Electric
Price: from £29,100
Range: up to 278 miles
This vehicle, says Auto Express, promises to be a game changer for electric car tech, thanks to its low price and the long range provided by a 64kWh battery. It combines style with practicality too.
Buyers can also benefit from this hatchback's reliability and a helpful dealer network, according to Autotrader.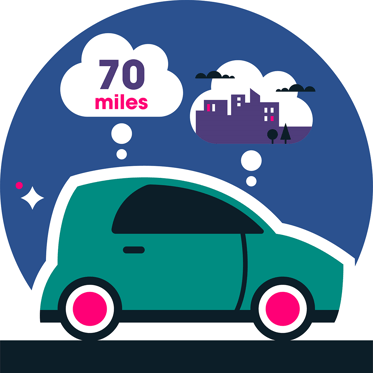 Smart EQ Fortwo
Price: £20,350 - £24,425
Range: Up to 70 miles
Right at the lowest end of electric car buyers' price range is the diminutive Smart EQ Fortwo.
It's a two-seater city car with a maximum range of 70 miles, so you're not going to be loading this one up for a family holiday.
But that aside, Parkers says it's packed with safety equipment and driver tech, and is fun too.
An evolving market
Whether you're in the market for Tesla's Model 3, or are looking at a smaller, more affordable hatch, these cars demonstrate how much the electric car market has evolved.
Electric cars are getting better all the time and will soon be the norm, with petrol, diesel and hybrid car sales to be banned from 2030.
• • •
With Loop, you can find out how you use electricity, then make smart decisions about using less - click here to find out more. We have a risk-free, no-quibble, money-back guarantee as standard, so what's to lose...apart from some £££ from your bills and some weight from your carbon footprint?
Subscribe
to our regular newsletter below to become part of the Loop community, and receive regular updates to help you make smart decisions about using less energy.