All unit costs and calculations correct at the time of publication.
Should I choose a dual fuel energy tariff?
Should you have two different suppliers for electricity and gas? Or would a dual fuel tariff be cheaper and simpler?
Here we answer some common questions about dual fuel tariffs.
Should I choose a dual fuel tariff?
By choosing a dual fuel tariff, you get both your gas and your electricity from the same energy supplier, instead of using two separate companies.
This can make it much simpler for you, as you only need to deal with one supplier when managing your energy - no bad thing when tariffs can be so complicated. You'll only get bills from one supplier; in some instances, you may get one combined bill for your gas and electricity.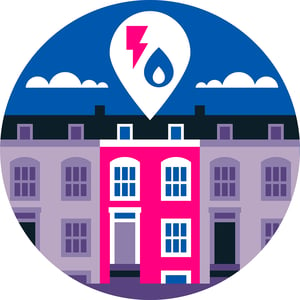 Opting for just one supplier also means you have less work when it comes to switching suppliers - which you should aim to do regularly to find the best deal around.
Will choosing a dual fuel tariff save me money?
In addition to the convenience of choosing a dual fuel tariff, you may also find you can save money by getting your gas and electricity from the same supplier, as they sometimes offer a dual fuel discount.
However, while dual fuel is often cheaper, that isn't always the case. If you want to be certain whether a dual fuel deal will save you money, then you should compare the available deals with separate tariffs for gas and electricity.
What are the best dual fuel deals?
According to price comparison site Choose in November 2020, the cheapest dual fuel deals are offered by smaller energy companies and are fixed price.
The cheapest overall was the November 2021 Green v1 tariff from PFP Energy, a small provider that launched in 2015. This fixed 12-month deal would cost a medium user £784.41 a year and has exit fees of £60.
The cheapest dual fuel from a big supplier was e.ON's Fix Online Exclusive v52 tariff. Also a fixed deal, a medium user would be charged annual costs of £854.10, with a £60 exit fee.
Of course, whether these deals are right for you depends on your individual circumstances.
Switch now!
Whether you opt for dual fuel or separate electricity and gas suppliers, switching tariff is one of the best ways to save money on your home energy. In fact, you could slash £300 off your annual energy bill.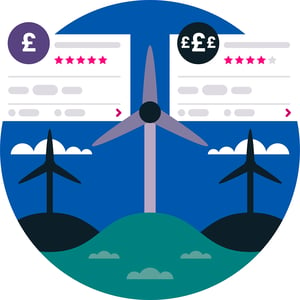 When you do come to switch, as well as looking for a cheap deal, consider whether you want to prioritise other factors, such as customer service or the green credentials of your new supplier.
What else can I do to save money on home energy?
Once you have found the right tariff, here are just a handful of other ways that you can save money on your home energy.
1. Tackle energy-sapping devices and appliances
While some appliances need to be left on all the time, like a fridge or freezer, or kept on standby, like a smart speaker, many appliances are left on that don't need to be. This background electricity use is known as "Phantom Load", because of the way in which energy is invisibly drained without users necessarily knowing about it.
Analysis of Loop data found the average UK household could be wasting up to £140 unnecessarily through their Phantom Load, while in some homes this could be as much as £450. Across the UK that means that just switching things off could collectively save households almost £4bn.
2. Switch to LED bulbs
Lighting accounts for 15% of a typical household's electricity bill.
If you replace all of the bulbs in your home with LEDs, then for an initial outlay of around £100 for an average house, you'll save about £35 a year on your energy bill.
You can even get them for your garden, meaning you can keep your outdoor space as green and efficient as possible too.
3. Make your home more energy efficient
Fitting insulation is a good way of improving your home's energy-efficiency, as you can do a lot of it cheaply and easily.
Research by consumer group Which? has shown that by installing loft insulation you could reduce your energy bills by as much as £215 per year.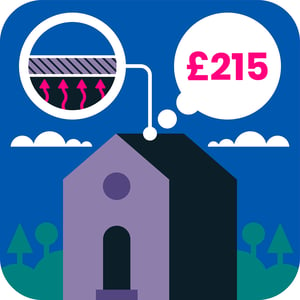 It's not just lofts though. Be sure to insulate pipes and draught proof your house.
4. Take our quiz and take control
Find out how good a grip you have on your home energy use by taking our super-simple quiz.
If you don't score well, then it's time to take better control of your home energy.
To do that you need to know how much energy you're using and when. This is where Loop comes in. It enables you to see your home energy use in real time, meaning you can identify exactly which items in your home are using the most power.
• • •
With Loop, you can find out how you use electricity, then make smart decisions about using less - click here to find out more. We have a risk-free, no-quibble, money-back guarantee as standard, so what's to lose...apart from some £££ from your bills and some weight from your carbon footprint?
Subscribe
to our regular newsletter below to become part of the Loop community, and receive regular updates to help you make smart decisions about using less energy.