All unit costs and calculations correct at the time of publication.
Considering solar panels? Get to grips with SEG, the Smart Export Guarantee
If you're considering having solar panels installed at home, and want to make them as cost-effective as possible, then you'll need to know about the Smart Export Guarantee, or SEG.
Here's the lowdown.
First, a quick recap on solar power
Also known as photovoltaics (PV), solar power systems convert sunlight into cheap and green electricity.
Depending on which part of the UK you live in, a home solar PV system could save around 1.3 to 1.6 tonnes of carbon per year.
You do, of course, save money on your bills and sometimes the electricity you generate will exceed what you can use or store with a battery.
What is SEG?
The Smart Export Guarantee, or SEG, is a way of getting paid for the excess electricity you generate from solar panels.
Under this scheme, from the start of 2020, homes and businesses in Britain installing new solar panels - and other forms of renewable energy generation with a capacity up to 5MW - will receive a payment for exporting electricity to the grid.
This system is intended to give households the best market price for their energy, while providing the grid with clean energy. Ultimately, it's hoped it will help bring down energy prices as people start using cheaper power generated locally by their neighbours.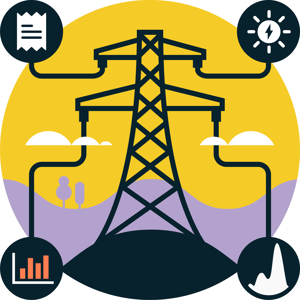 How will it work?
Energy suppliers are to start offering a new type of tariff, called an export tariff, to enable homes and small businesses to get paid for the electricity they sell or 'export'. This will be measured by their smart meter.
Energy providers with over 150,000 customers will have to provide this new type of tariff, but smaller suppliers will be able to as well.
Some energy suppliers, including Octopus and Bulb, are already offering export tariffs. Octopus offers two rates: one fixed at 5.5p and another 'agile' one pegged to the half-hourly wholesale rate.
As with all types of energy tariff, it will be important to shop around to find the right deal.
Why has SEG been introduced?
It is intended to build on the old government subsidy scheme, called Feed-in Tariffs (FIT), which closed to new entrants from March 2019.
After the popular and relatively generous FIT scheme closed to new applicants, the rate of solar PV installations reportedly plummeted by 94%.
It's important to note that households that have already signed up to FIT will continue to receive payments under that scheme.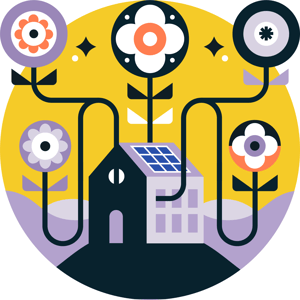 Are there any special requirements to qualify for SEG payments?
The solar power technology and company that installs it for you must be certified under the Microgeneration Certification Scheme (MCS) – you can search for certified products and companies here.
You'll also need a meter that can read exports on a half hourly basis.
If you already receive feed-in tariff payments, you can't get SEG payments as well.
With SEG, is it still worth getting solar?
The FIT scheme provided a strong financial incentive to install solar panels. In fact, a survey by Which? showed that 26% of people with panels got them to make money from the FIT scheme. But the consumer group suggests that it's unlikely that SEG will be as financially rewarding, as it only pays for excess electricity exported to the grid, while FIT paid people for all of the electricity that they generated.
That said, the savings from solar PV with the SEG are much greater than they would be otherwise. The Energy Saving Trust has some useful charts showing different cost savings in different scenarios - scroll down towards the bottom of this page to see them.
And of course, money-savings aside, you'll be providing your own clean energy and helping to create a sustainable future.
• • •
With Loop, you can find out how you use electricity, then make smart decisions about using less - click here to find out more. We have a risk-free, no-quibble, money-back guarantee as standard, so what's to lose...apart from some £££ from your bills and some weight from your carbon footprint?
Subscribe
to our regular newsletter below to become part of the Loop community, and receive regular updates to help you make smart decisions about using less energy.